Your resume is your first point of contact with an employer and sets the tone for that first interview. It is an important marketing tool for your job search because it offers a quick snapshot of your top skills, achievements, qualities and the value you can bring to the company.
Technology has changed the way resumes are receive and evaluated. Creating your online resume, which needs to be ATS (applicant tracking system) compatible, can be daunting. ATS is a comprehensive software tool used to receive applications, parse resumes, organize and screen applicants and track candidates through the entire hiring process.
The expertise of a Certified Professional Resume Writer (CPRW) gives your resume an advantage and makes the difference between landing an interview or not!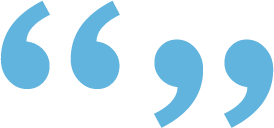 "Debra offered her time graciously to help my newly minted college graduate son write his resume. She showed him how the activities he took for granted could transform a blank piece of paper into an impressive calling card. As a colleague, as well as a friend, I saw Debra use her creative talents to similarly equip many others in this tough job market."
JILL MOROSON MSW, Employment Specialist, JCS Career Services